Join us for our...
WORKSHOP

FOR WOMEN WANTING TO SHED WEIGHT

AND KEEP IT OFF FOR GOOD
Normally

$197

. Join now for FREE!
By the end of this workshop, you'll have the tools and knowledge you need to: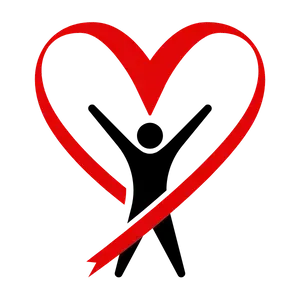 Have full control over your weight loss...
by making healthy, sustainable and SIMPLE lifestyle changes that make losing weight virtuality FAILproof - even if you have tried 100 times before.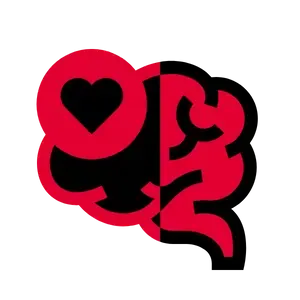 Let go of emotional stories...
and patterns that have kept you stuck at your current weight and start to feel more kindness and love towards yourself.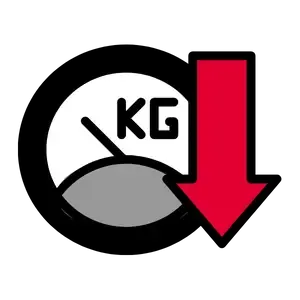 Lose those unwanted pounds...
for good while eating all the foods you love - no dieting, drinking shakes or restricting your tastebuds! Sign up to find out how!
Don't miss this limited edition workshop!
Normally

$197

. Join now for FREE!
EVEN IF...
(click image to watch video)
Let's look at why

traditional weight loss strategies fail:
Based off restriction, which fights against human nature
Doesn't allow for real food, which will never be sustainable
Based on telling you what you "can" or "can't" eat, which doesn't last long term
No clear understanding of how or why it works means it's not sustainable
Restricting your food intake = shooting your metabolism in the foot
Dieting instead of taking control of your nutrition once and for all is an unsustainable bandaid on a wound instead of a totally sustainable lifestyle
Imagine taking COMPLETE CONTROL of your nutrition and literally NEVER DIETING AGAIN
🍩 Losing weight while eating the foods you love
🍨 No shakes, points, or frozen meals
🏋️ Building habits that actually last (for a lifetime!)
🧠 Rewiring your brain to be your best coach (instead of a raging jerk!)
That a whopping 95% of women who go on diets gain the weight back (and then some!)
---
A whopping 91% of women are unhappy with their body
Studies have shown that body image is directly linked to self-esteem
More than 1/3 of the people who admit to "normal dieting," will merge into pathological dieting. Roughly 1/4 of those will suffer from a partial of full-on eating disorder
The average woman in the US will spend

$25k

and

17 YEARS

of her life dieting...and still not see lasting results.
These stats paint a scary picture…

Women are NOT thinking 'Oh, this diet failed me'
Women are thinking 'I failed me.'
And the cycle of feeling inadequate, shame and hopelessness kicks in
It's time to take control of your health once and for all with our simple 3 step process:
1
Weight loss made simple:
no shakes, points, or frozen meals. Learn to lose weight eating the foods YOU love
2
Let go of the emotional stories holding you back:
Learn to rewrite the narrative in your relationship with food to one where you're in control through psychology-based practices
3
Rewire your brain for habits that last:
Use the neuroscience of habits to create lasting change
Introducing...
Shed the Weight That's Holding You Back Workshop
Wait…what is this really about?
Glad you asked…
This is
NOT

a shake system
This is

NOT

a point system diet
Went from eating < 1200 calories a day to almost 1600
Strongest she's ever been
From mom guilt to a healthy lifestyle as family bonding
My turning point was when my husband said
If we go on one more vacation and you are standing in the mirror complaining about the way you look, you don't want to put your bathing suit on - do it. I am tired of you not feeling good about yourself, I want you to be happy"
And that's what this program brought me, true happiness"
This workshop is FOR YOU if:
✔️ You're sick of starting and stopping and are ready to do this once and for all
✔️ You're ready to give yourself a few minutes each day to practice a new skill
✔️ You're ready to learn and understand, once and for all, without blindly following someone else's system that only works as long as you keep shoveling your money to them
❌ You're looking for a quick fix, "shed belly fat in 3 days!" BS program
❌ You think that purchasing this program will get you results without doing the work
(If this is you, I love you but I'm not the coach for you. There are a thousand other fitness programs out there, making unrealistic promises about quick-fix results. We're here for truth and lasting results.)
What you'll get with your training
Nutrition:
Never diet again
Using math and science-not fad diets that don't last-you'll take complete control fo your nutrition once and for all, all while eating the foods you love
Emotional Freedom:
Release the stories holding you back
Using our proven psychology-based system, learn to be your best coach and heal your relationship with food
Habit Training:
Rewire your brain for habits that last
Using the neuroscience of habits, create habits that last a lifetime and make this a 100% sustainable lifestyle
WHAT'S INSIDE?
Shed the Weight
🗸 Nutrition Training: How to Never Diet Again (value $1497)
🗸 Emotional Freedom: Reading the Stories Holding You Back (value $1497)
🗸 Habit Training: Rewire Your Brain for Habits That Last (value $1497)
🗸 8 Grab And Go Snacks (That Don't Require Cutting Out Carbs) (value: $189)
🗸 My Favorite Things (From Supplements to Swag) (value: $189)
🗸 Cookin' With Macros (value: $239)
Total value of the program with the bonuses
$5,108
You're getting everything today for FREE
Why Investing TODAY Is The Right Call?
Uncertainty is ruling the world right now, but in all truth…Is there ever a time in life that is NOT uncertain?
If the past 3 years taught us something, it is that we can't pause our lives – we need to take advantage of every precious moment we have, because we never know what's going to happen!
MINDSTRONG IGNITE gives you the chance to lose weight once and for all without dieting . If you decided to put it on hold, wouldn't you regret not taking action sooner when you're laying on the beach feeling completely comfortable and at ease in your own skin?
Wait! There's Even More!
These bonuses are available for a limited time only because we are literally giving away our most powerful tools others are paying a lot of money for.
8 Grab And Go Snacks (That Don't Require Cutting Out Carbs)
Say goodbye to snack guilt with this guidebook that includes a variety of delicious and healthy snack options. Easily implement these snacks into your diet and satisfy your cravings while still maintaining a balanced and nutritious eating plan.
My Favorite Things (From Supplements to Swag)
To stay on track you need a few go-to recipes you can implement into your meal plan. All the meals in this book have a good balance of all three macronutrients to keep you energized and satisfied throughout the day.
Stop wasting hours on researching which products live up to the hype. This short guidebook has got you covered with tried and tested recommendations (personally vetted by me) to provide you with reliable and no BS suggestions you can trust.
But Rachel why are you offering all of this
for free
Enter...objection number one! Let's be crystal clear here for a sec...
I could easily charge $5,108 for all of this because I'm literally giving away the program
BUT I decided NOT to for these 4 reasons:
I feel your struggle
I started MindStrong Fitness because I saw the amount of BS in the industry and am determined to do this differently. Every woman needs this information, and my life's passion is to reach as many women as possible to help them overcome the weight loss hurdle and take control for life
Weight loss doesn't need to be complicated
This is an industry filled with conflicting information, which leads to overwhelm. As a former teacher, my passion is teaching you how to make this as simple and easy as possible
I love delivering huge amounts of value up front
Call me an over-giver but I love to help and this is information every woman needs
This is the start of a beautiful friendship
Our MindStrong Family is just that: a family. I want your introduction to our world to be as no-brainer as possible and this is exactly where we begin
Reserve Your Spot
---
Reserve your place in the workshop now for just $19 You'll immediately be sent an email confirming your spot
2 Hours of Learning
---
In our 2 hours together, you'll learn the exact tools you need to take complete control of your health and literally never diet again
Never Diet Again
---
Put the tools to immediate use and start hitting your health goals while eating the food you love
Here's Everything You'll Get:
🗸 Nutrition Training: How to Never Diet Again (value $1497)
🗸 Emotional Freedom: Reading the Stories Holding You Back (value $1497)
🗸 Habit Training: Rewire Your Brain for Habits That Last (value $1497)
🗸 8 Grab And Go Snacks (That Don't Require Cutting Out Carbs) (value: $189)
🗸 My Favorite Things (From Supplements to Swag) (value: $189)
🗸 Cookin' With Macros (value: $239)
Total value of the program with the bonuses
$5,108
You're getting everything today for FREE
It's important to us that you know how invested we are in your success.
We back up MindStrong with a 100% Satisfaction Guarantee.
If within the first 24 hours of the workshop you don't feel like we delivered on our promise, we'll refund your $19 investment, no questions asked.
We want you to feel SAFE and CONFIDENT investing in yourself KNOWING without a shadow of a doubt that if you show up your results will as well.
For the last several years and particularly during the pandemic, food had become wrapped up in emotion.
The MindStrong Ignite program gave me the skills to take emotion out of it and enjoy food again. This program provides flexibility and workability in real life which is critical for long term success."
~ A.
Ignite helped me fully understand how our bodies function from a nutritional level.
Not only did I learn skills that can be implemented long term, they were also sustainable (ie. carbs are not your enemy!). The workouts were functional and easy to follow and brought the clear understanding of how to reach that goal to build sculpted muscles.
~ Mary A.
Learning the skill of nutrition, as well as how to train my mind, is WITHOUT a DOUBT a lifestyle...and the BEST decision and investment I have ever made for myself.
I've strugggled with my weight (mentally and physically) my entire life. When I hit rock bottom I went on fad diets, shake systems, and even more dangerous medicinal and restrictive measures. It wasn't until I found my teacher and coach Rachel, that I finally started to have some confidence and control over my life. I am still a work in progress, but feel incredible thus far and can't wait to KEEP ON GOING!
~ Robin D.
I'm 53 and have always worked out and felt pretty healthy. My nutrition, however, is a different story! I took food to the next level during Covid and not in a good way!
I needed a program that allowed me to eat in a way that works for my lifestyle and was easy to manage. I joined to learn about nutrition and how macros work. My experience in Ignite was fantastic. Rachel is real, raw, kind, supportive and strong. She is everything I was looking for to help me understand my eating habits and how to stay in control. Her program is built for a lifestyle not a quick fix and if you do the work you will get results! I am now MindStrong!
~ Leanne C.
I'm writing this with tears in my eyes out of gratitude for this past year.
I look at food as a source of pleasure AND fuel because I no longer feel like it is the boss of me - I now know how to fuel my body with a good balance of nutritious and yummy food to keep this going for life. I have been living this way for 11 months now and I am so excited to keep going to this next phase of getting stronger and becoming even hotter (lol!). If you had told me before I had my 2 kids that I could look and FEEL like this after becoming a mom I would have laughed in your face. I love being wrong!
~ Arielle D.
If you want to grasp the truth and confidence, learning from Rachel is the key.
I not only gained scientific knowledge that makes sense, but gained the confidence to believe these truths as well. Learn how to track what you eat, work out properly, and get rid of all the past lies that made you feel like a failure. It will finally change your relationship with food! Rachel is an excellent motivational teacher.
~ Tobie S.
The transformation over the last 12 weeks both outwardly and inwardly has been more than I could've ever hoped for!! Finding Rachel was like finding a needle in the sh*t pile of trainers out there!!!
~ Allison K.
The MindStrong Philosophy
All our programs are built on science and physiology and are proven to achieve weight loss - even if you don't hit the gym!
We believe in teaching you the skill of weight loss so you're empowered to lose it and keep it off for life.
Mindstrong is a groundbreaking weight loss program. It has been developed through years of research and helping hundreds of clients lose weight and keep it off for good. Our programs are more than 'counting calories'. They combine the power of science, biology, and psychology into an intensely powerful framework that delivers unbelievably consistent results.
It's your time.
Founder
Rachel Freiman
CEO, MindStrong Fitness
Hear What Our Members Have to Say!
Frequently Asked Questions
What happens after signing up?
Who is this workshop for?
What if I'm menopausal or post?
What if I'm vegan/vegetarian/gluten free?
What if I have hypothyroidism/am diabetic/pre-diabetic?
What if I have a question that wasn't answered here?
Join the over 2,500 women I've helped lose weight and KEEP IT OFF FOR LIFE!
Normally

$197

. Join now for FREE!