Say goodbye to cutting carbs, giving up your fav foods, and suffering with a slow metabolism
It's time to learn how to hit your weight loss goals while eating the foods you love, fire up your metabolism at any age…
and literally never diet again
FIND OUT MORE
Bestselling Author of Becoming MindStrong
as seen in
"I went from post-menopausal grandma to now living as the healthiest version of me, physically and mentally!"
---
BEFORE
Joint pain
Back pain
Avoided mirrors
Incredible acid reflux
Low energy
No confidence
No muscle definition
Bad sleep
Thinning hair
AFTER
No joint pain
Back pain gone
No more avoidance of mirrors AND I ask to have pictures taken of me when on vacation
Acid reflux under control
High energy
Oozing with confidence
Definite muscle definition
Much improved sleep
No more hair loss & improved skin tone
Deb lost

35 pounds

, lowered her cholesterol over
30 points

, and got completely off her blood pressure meds...after a decade of being on them!
"When you have a larger amount of weight to lose, you just get stuck. This program taught me how to celebrate the baby steps and stay with it long enough to not only lose the weight, but to make this a totally sustainable lifestyle. Best of all, I no longer ruminate about food!"
---
BEFORE
Seat belt extender on airplane a constant source of anxiety with work travel
Overwhelmed at the long journey ahead
Trouble sleeping
Shortness of breath
High blood pressure
Psoriasis
Acid reflux
Constant pain with movement
Constantly ruminating around food
AFTER
Down 120 pounds and counting
No longer needs a seat belt extender on airplane
Sleeps better
No more shortness of breath
Pain with movement totally gone
Blood pressure normalized
No more acid reflux
Psoriasis gone
No more rumination around food
"Ignite helped me fully understand how our bodies function from a nutritional level.
Not only did I learn skills that can be implemented long term, they were also sustainable (ie. carbs are not your enemy!). The workouts were functional and easy to follow and brought the clear understanding of how to reach that goal to build sculpted muscles."
~ Mary A.
⭐⭐⭐⭐⭐
"Learning the skill of nutrition, as well as how to train my mind, is WITHOUT a DOUBT a lifestyle...and the BEST decision and investment I have ever made for myself.
I've strugggled with my weight (mentally and physically) my entire life. When I hit rock bottom I went on fad diets, shake systems, and even more dangerous medicinal and restrictive measures. It wasn't until I found my teacher and coach Rachel, that I finally started to have some confidence and control over my life. I am still a work in progress, but feel incredible thus far and can't wait to KEEP ON GOING!"
~ Robin D.
⭐⭐⭐⭐⭐
"If you want to grasp the truth and confidence, learning from Rachel is the key.
I not only gained scientific knowledge that makes sense, but gained the confidence to believe these truths as well. Learn how to track what you eat, work out properly, and get rid of all the past lies that made you feel like a failure. It will finally change your relationship with food! Rachel is an excellent motivational teacher."
~ Tobie S.
⭐⭐⭐⭐⭐
"I'm 53 and have always worked out and felt pretty healthy. My nutrition, however, is a different story! I took food to the next level during Covid and not in a good way!
I needed a program that allowed me to eat in a way that works for my lifestyle and was easy to manage. I joined to learn about nutrition and how macros work. My experience in Ignite was fantastic. Rachel is real, raw, kind, supportive and strong. She is everything I was looking for to help me understand my eating habits and how to stay in control. Her program is built for a lifestyle not a quick fix and if you do the work you will get results! I am now MindStrong!"
~ Leanne C.
⭐⭐⭐⭐⭐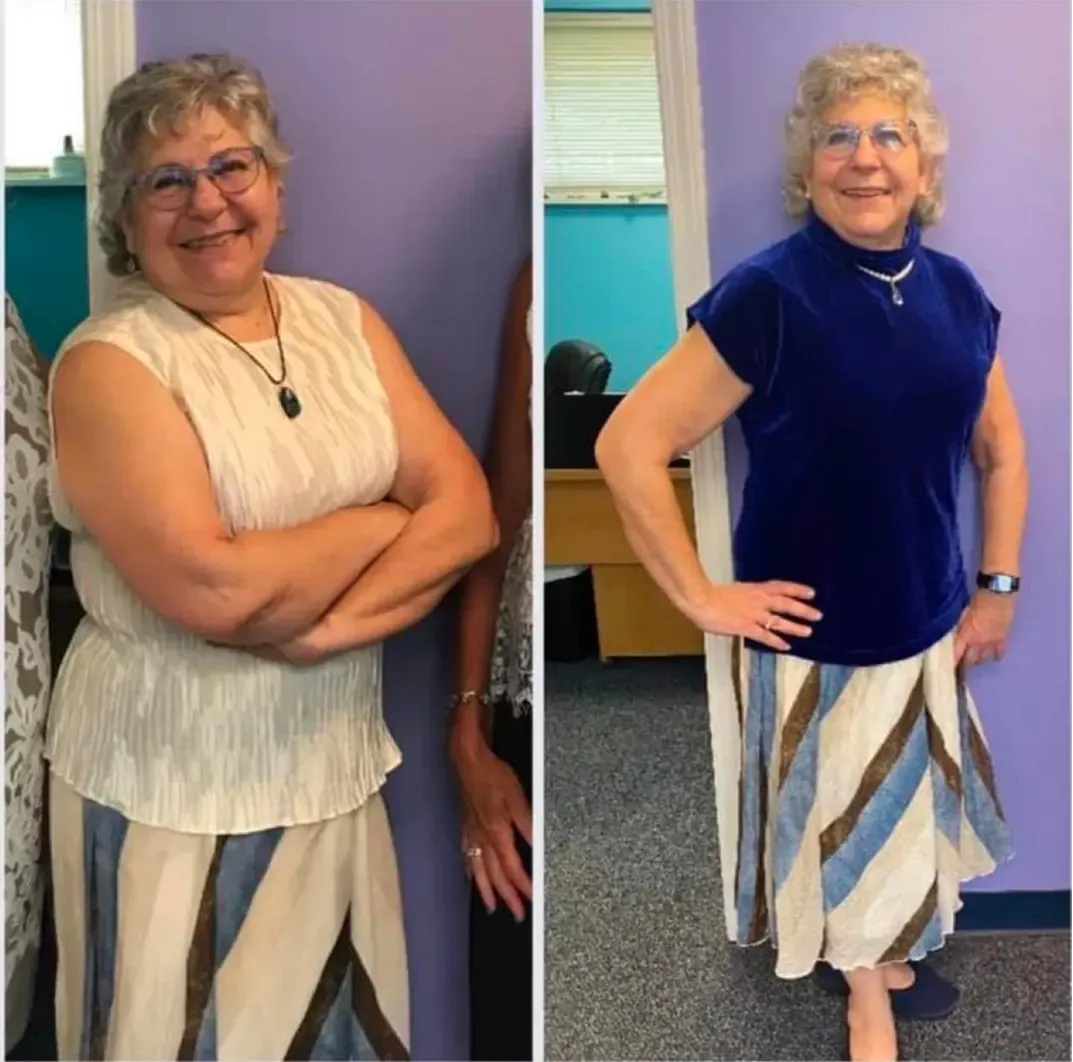 "These before/after pictures do not show my biggest success. My biggest "wins" have been the changes I have made in my attitude and mind.
I no longer beat myself up or say nasty things to myself inside my head. I love my body where it is and live life, even in a bathing suit! I understand my triggers and why I sabotage myself, and have the tools to work through it all. Despite family stress, Covid stress, closing my office/retiring, a diagnosis of breast cancer, and two weeks on vacation with my grandson on a food fest, I am wearing a size 10 instead of a 16, feeling more confident and knowing I will lose the last 20lbs counting macros. I can't heap enough praise on this program enough."
~ Cindy.
⭐⭐⭐⭐⭐
"I'm writing this with tears in my eyes out of gratitude for this past year.
I look at food as a source of pleasure AND fuel because I no longer feel like it is the boss of me - I now know how to fuel my body with a good balance of nutritious and yummy food to keep this going for life. I have been living this way for 11 months now and I am so excited to keep going to this next phase of getting stronger and becoming even hotter (lol!). If you had told me before I had my 2 kids that I could look and FEEL like this after becoming a mom I would have laughed in your face. I love being wrong!"
~ Arielle D.
⭐⭐⭐⭐⭐
"I'm 57, so I thought I was just going to be "fluffy" for the rest of my life.
I had tried all the things-paleo, keto, south beach-and was desperate for some nutrition guidance. Now, I am loving the way I'm looking, the new lifestyle I have, and am relieved to have found MindStrong Fitness, Rachel, and the community of support she provides. To have control over my health and fitness is spilling over into other areas of my life: I'm taking better care of myself, and loving myself more. It's not just about the weight loss. It's about being healthy as I move into my older years, keeping up with my 5 grandchildren, and looking smoking hot at my daughter's wedding!"
~ Annette F.
⭐⭐⭐⭐⭐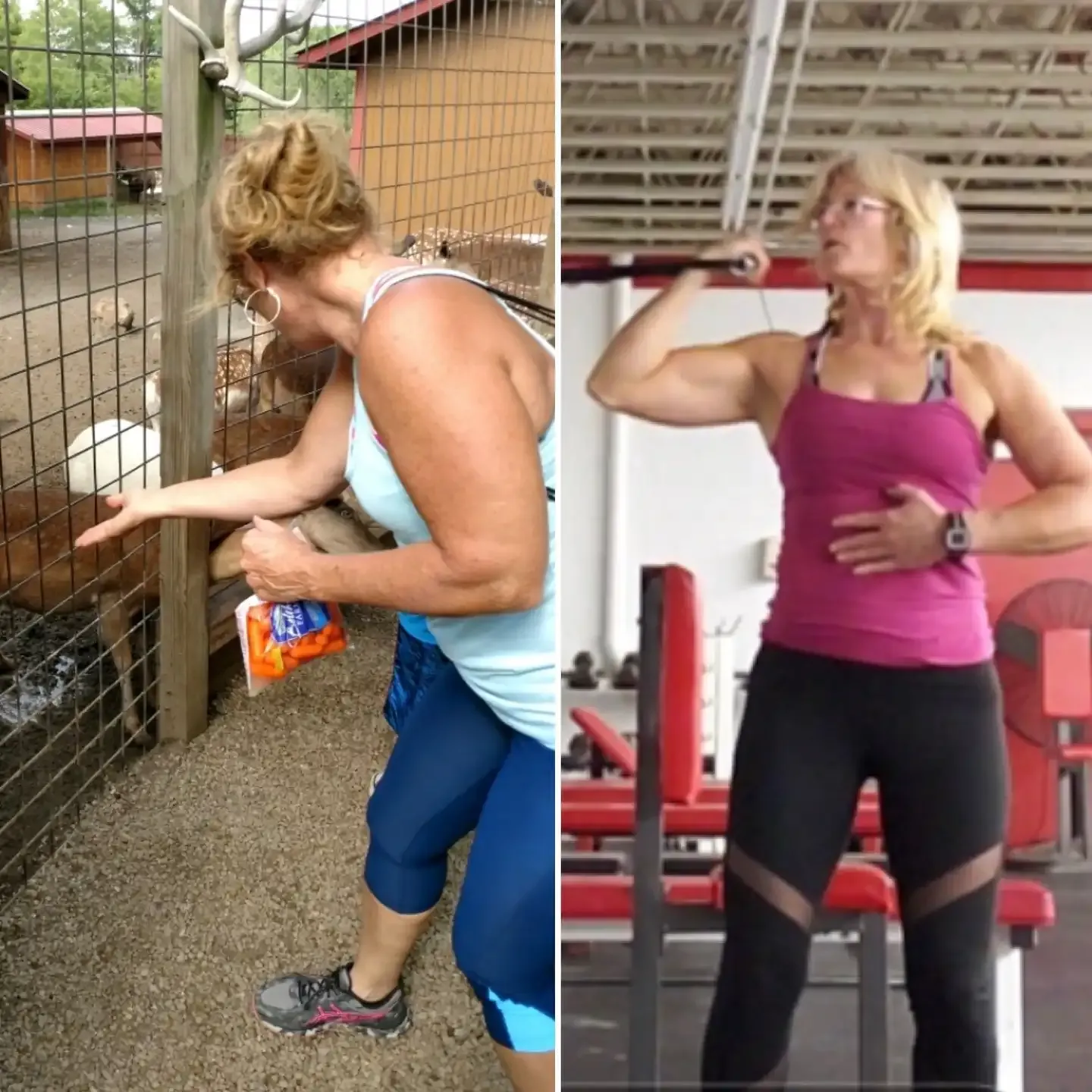 "I can't tell you enough how awesome it is for me to be as strong as I am at my age, 52 and 5 kiddos!
I can still keep up with all of them and be an active part of their lives! I am humbled with such blessings, and you have helped me with that final piece that brought all my hard word to fruition...nutrition. I hadn't a clue! Thanks, Rachel...I'm so glad you taught me to 'fish!'"
~ Wendy B.
⭐⭐⭐⭐⭐
"The transformation over the last 12 weeks both outwardly and inwardly has been more than I could've ever hoped for!!
Finding Rachel was like finding a needle in the sh*t pile of trainers out there!!!"
~ Allison K.
⭐⭐⭐⭐⭐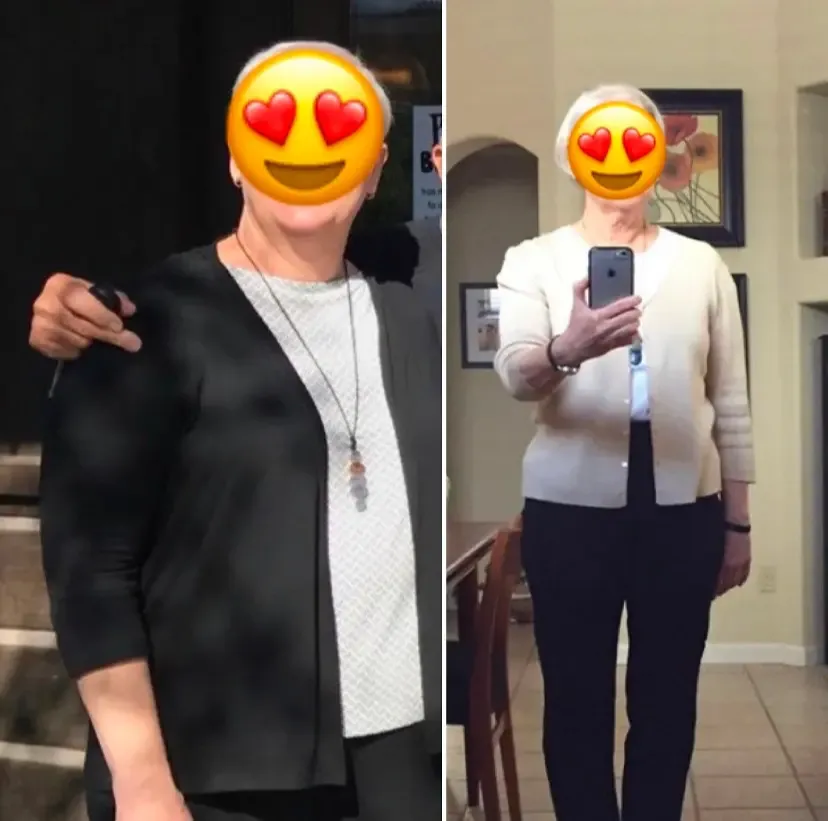 "At 66 years old, I want to believe this will work, but, after decades of yo-yo-ing...I just don't.
Over 35 pounds down while I eat the foods I LOVE. This works for everyone."
~ Susan
⭐⭐⭐⭐⭐
"My family called me 'Salad Sherry' because that's how intense my fear of carbs was. Now, my body craves carbs, fat, and protein, and I've seen the difference it's made in my health and my body composition. It feels AMAZING to never have to restrict myself again!"
---
BEFORE
Did 60-90 minutes of cardio out of what she thought was necessity
Felt she HAD to workout without WANTING to workout
Restricted carbs only ate salads
Certified people pleaser
All or nothing mindset led to not sticking with goals
Obsessive about the scale
Constantly losing and gaining weight
Uncomfortable in her clothes
AFTER
Switched to primarily resistance training with only 20 min of cardio
Has made working out a family affair
Fuels her body for what it needs, seeing how carbs/ protein increase her workout gains
Queen of Boundaries: assess does this serve my family and myself?
Something is is better than nothing and baby steps for progress mindset
No longer subject her emotions to the scale, no longer has the need to weigh in
In complete control of her weight loss
Down 4 pant sizes
"I can not overstate how much time I used to spend shaming myself. Now, I'm not only in the best shape of my life, but this program also gave me a freedom and control I didn't even know were possible."
---
BEFORE
Felt defeated
Constantly overwhelmed
Always exhausted
Uncomfortable in her skin
Negative about her body
Struggling with the "unknowable-ness" around nutrition
Frustrated at now knowing how to get the body or energy she dreamed of
Felt like she needed to accept life at her heaviest weight
AFTER
Lost 35 pounds and has kept it off for 3 years and counting
Most energy she's ever had
In complete control of her nutrition
Has complete food freedom
Fittest she's ever been
Learned to be her best coach
Applies her new mindset tools to her business
Never has to guess how nutrition works
The MindStrong Philosophy
All our programs are built on science and physiology and are proven to achieve weight loss - even if you don't hit the gym!
We believe in teaching you the skill of weight loss so you're empowered to lose it and keep it off for life.
Mindstrong is a groundbreaking weight loss program. It has been developed through years of research and helping hundreds of clients lose weight and keep it off for good. Our programs are more than 'counting calories'. They combine the power of science, biology, and psychology into an intensely powerful framework that delivers unbelievably consistent results.
It's your time.
Meet Rachel,
CEO of MindStrong Fitness
If I had to choose between a life with donuts or a life of fitness, donuts would win every time. (Luckily, I don't have to choose, and neither do you ;))
Traveling the world is one of my biggest passions, and I'm always looking for the most authentic experiences in every new place. That includes the delicious local foods. And even though I love fitness and lifting heavy weights, I never feel bad for indulging because food freedom is real.
I'm here to teach women how they, too, can take control of a lifelong struggle with food and live a guilt-free life.
Over the past years, I've helped over 2,500 women transform their lives and reach their health and fitness goals. It's my passion and the thing in life that lights me up most...well, that and donuts. 
When I'm not traveling or lifting heavy things up and down, I spend my time cuddling with my puppy, Charlie.
BOOK A CALL
Becoming MindStrong Book
Welcome to a weight loss journey that DOESN'T include shakes, wraps, hours of exercise or magic pills but DOES give you a proven path to creating your healthy, happily ever after weight loss story.
BUY THE BOOK
Never miss an event! Join our email list